STONE BUILT
CONSTRUCTION INC.
We build well designed, innovative, energy efficient homes that represent the most in home value in southeastern North Carolina!
HIGH QUALITY
DESIGN AND CRAFTSMANSHIP
Our custom homes truly enhance the quality of life to your lifestyle. Our homes boast beautiful workmanship and sensational finishes.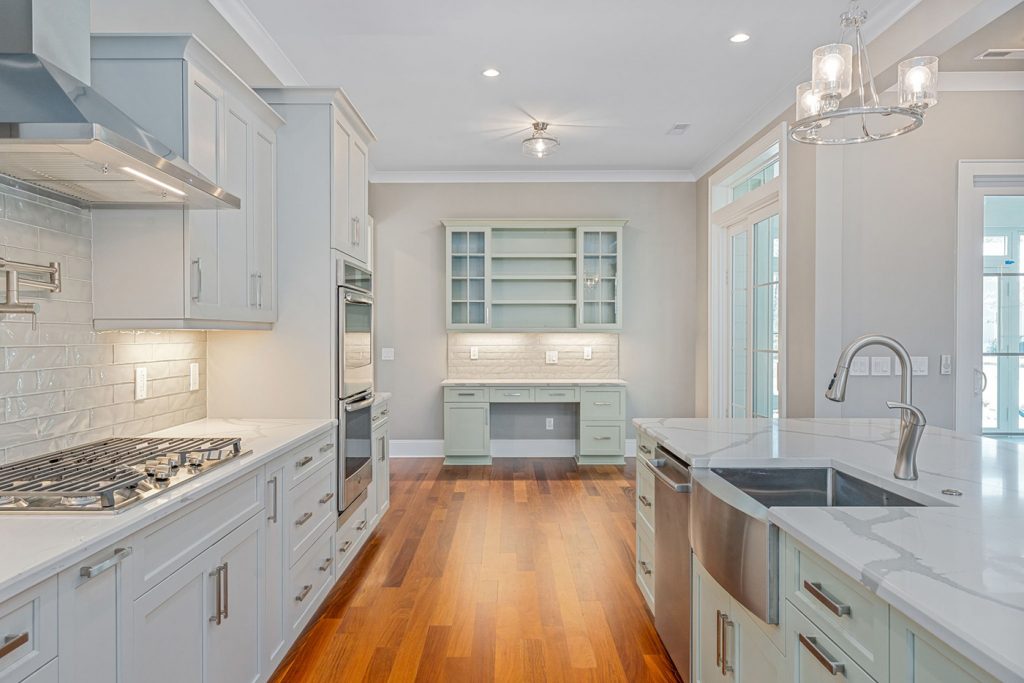 Travis Stone built our custom home in River Landing. We loved working with Travis on our project. What stands out the most from our experience, was how wonderful he was to work with. His patience was unending throughout the process and he truly wanted us to be happy with the house.
Stone Built Construction was the perfect choice to build our new home! Travis Stone was very attentive from the start and in constant communication with us throughout as we were only able to be on site every couple of months. Travis provided pictures frequently and was available via phone at any time we had questions or as needed.
We chose Stone Built Construction to make our dream house a reality because of their commitment to excellence and their ability to work with us like we were part of the family. Building a house while living at a distance can be challenging. ravis was great as we moved from pencil doodle drawings to architectural plans to foundation and framing and finish work.