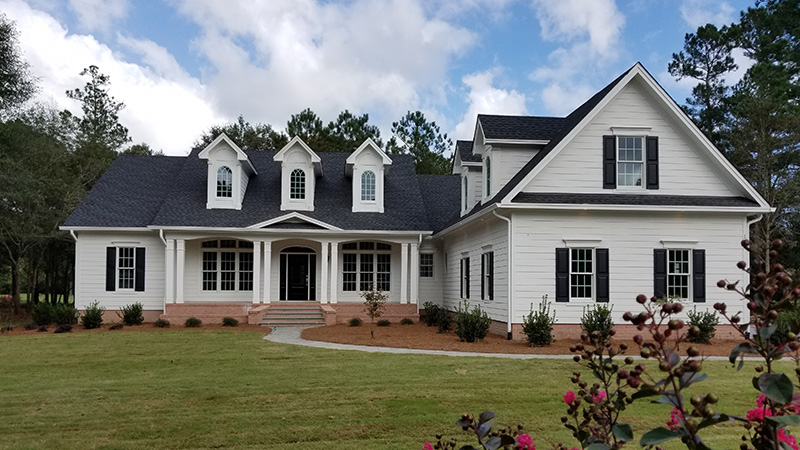 Travis Stone built our custom home in River Landing. We loved working with Travis on our project. What stands out the most from our experience, was how wonderful he was to work with. His patience was unending throughout the process and he truly wanted us to be happy with the house. He was on the job site every day and always available by phone, text, and email. He cared about all the little things that were important to us and made sure they happened. I fondly remember him patiently listening to me as I described how I wanted the kitchen to look, how I wanted my custom transom windows framed, etc. He made sure these things were built as I requested, often doing some of the more intricate work himself, as he is a skilled carpenter. Travis is the type of person you will want to maintain a relationship with long after your home is completed. We love our house and now that our project is finished, we miss Travis being part of our daily existence. I doubt many people can say that about their builder!
~ Ken and Sandy G.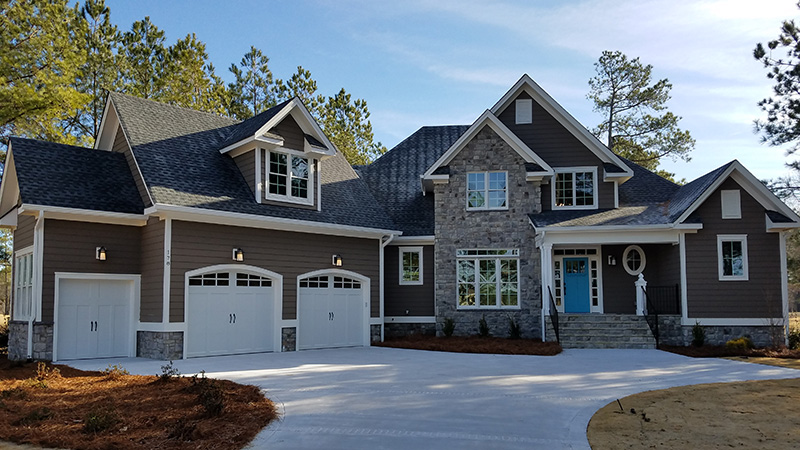 Stone Built Construction was the perfect choice to build our new home! Travis Stone was very attentive from the start and in constant communication with us throughout as we were only able to be on site every couple of months. Travis provided pictures frequently and was available via phone at any time we had questions or as needed. The detail and quality of our Stone Built Custom Home is a result of their attention to the little things at every step and every decision. We'd highly recommend Travis and his team!
~ Tim and Audrey Marcis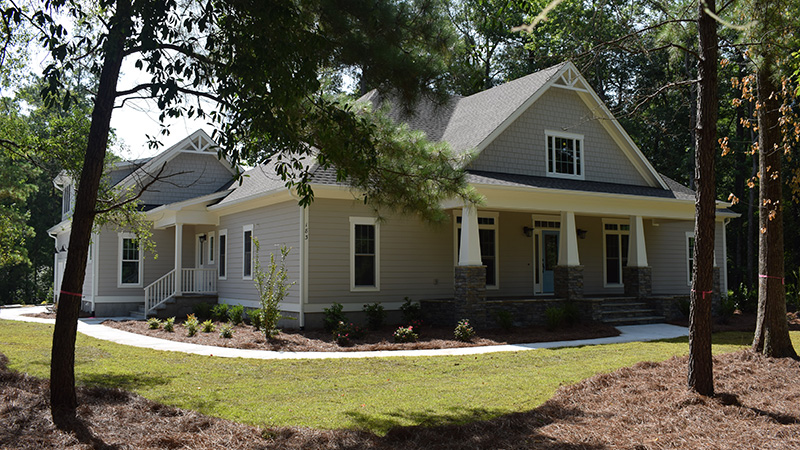 We chose Stone Built Construction because we were always impressed by the quality of the homes we had seen at the builders shows. We are so glad we chose Travis to build our beautiful new home. He worked closely with us in making changes as building progressed and was really excited to figure out how to add our beautiful exposed beams to our great room and also where we could incorporate a barn door. Every day we wake up in our new home we know we made the right decision in picking Stone Built Construction. Thank you Travis for making our dream a reality
~ Susan and John Kerig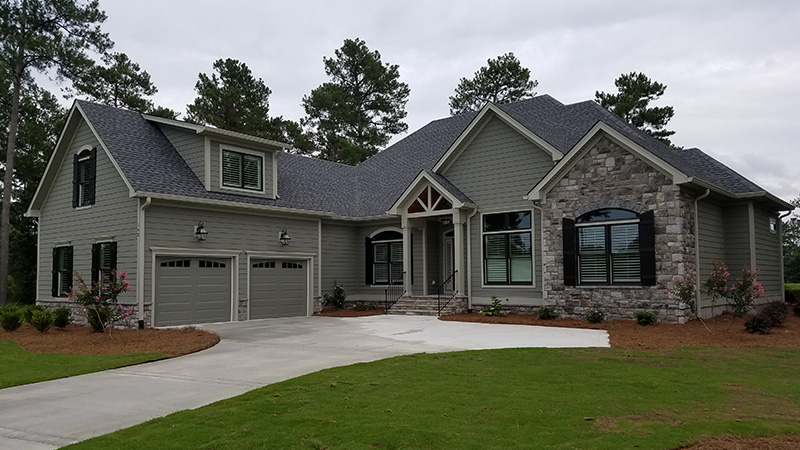 We chose Stone Built Construction to make our dream house a reality because of their commitment to excellence and their ability to work with us like we were part of the family. Building a house while living at a distance can be challenging. Travis was great as we moved from pencil doodle drawings to architectural plans to foundation and framing and finish work. We could not have been more pleased.
~ Vicki and John Meyer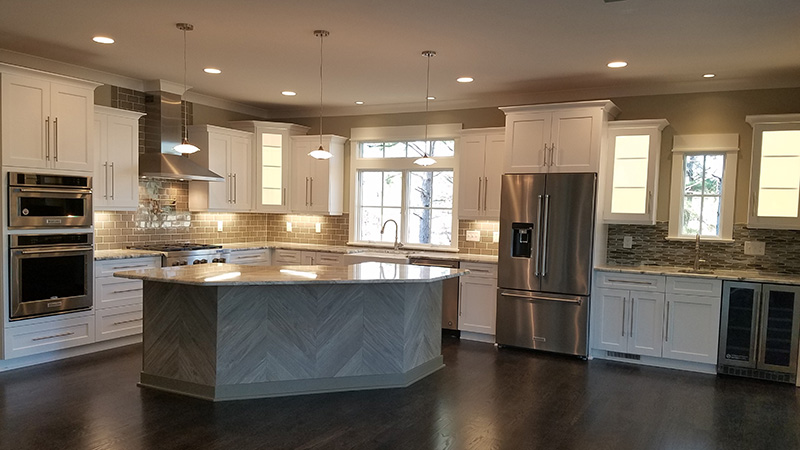 I recently had the pleasure of working with Travis Stone of Stone Built Construction, Inc. He was building a new house for clients and I was hired by the clients as a decorator. Travis was easy to work with, innovative and adaptable to changes. I personally observed his attention to even the smallest details and his outstanding work ethic. As the clients did not live in NC, Travis kept them updated by phone, texts and emails ( a lot of pictures). I would highly recommend him to someone looking for a quality builder in this area.
~ Kathleen Davis – Interior Decorator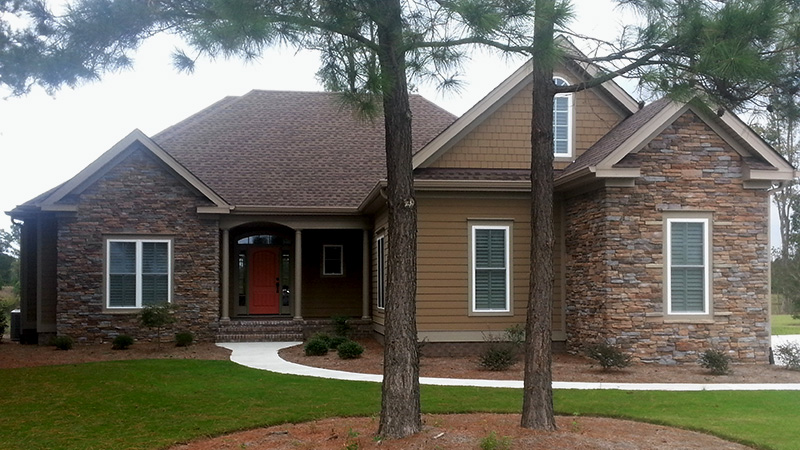 I had a pleasant experience working with Travis Stone and his company in the construction of my custom home in River Landing. Having never built a home from the ground up can be quite overwhelming….lots of guidance, suggestions, and TLC are needed. All this and then some were provided to me. I went to a lot of Builders Showcases, open houses, and talked to countless home owners in RL before I undertook this project. I never heard a bad word about the Stone family and always gravitated to them when I went to NC. Building this house while living and working in RI was a challenge….but the continuous input and updates from the builder made the whole process easier and more enjoyable. I wound up with a home that I love and always look forward to visiting. I can't wait to fully retire and move there permanently. Travis and I have remained friends since the house was completed and keep in touch frequently. I can recommend Stone Built Construction without reservation and I'm sure your experience will go as well as mine did.
~ Dr. Robert Gibbons